PETITION:
LET'S FORCE THE VATICAN TO MAKE AMENDS !
Click this link to go straight to the PETITION
How it came to this petition
The last twelve months I have been busy, very busy; so busy that I did not have the time nor the energy to screen all the news, email with survivor organisations somewhere else around the globe, organise manifestations or stir up the national media with my columns or press releases.
"Well, we all are so busy…" you may say.
Sure, but the almost ten years before that, I have been living abuse, sleeping abuse, eating and drinking abuse for 24 hours a day and I stopped it "cold turkey". From one day to the other…
The trigger was the decision of our minister of justice Ivo Opstelten after reading the report of the commission Deetman, describing in detail of the estimated ten- to twenty thousand children sexually abused by catholic clergy in catholic institutions…
…he decided, after reading about all those horrors and realising that this report still lacked insight in the physical or psychological abuse or the abuse of women in particular,
…not to have sufficient reason to proceed with an independent or parliamentary investigation into the handling of sexual abuse cases by the Dutch church authorities.
Instead he asked the catholic church (literally !): "…please, take good care of the victims…"
That was the moment I decided that I had given the matter sufficient effort and that it was about time to start doing things which give me positive energy and to throw the towel…as I did. I gave up my seat on the parliamentary commission of the Dutch ministry of justice, dealing with the abuse by catholic clergy.
And focused on things that I find equally important but that give me energy, instead of consuming me…
I worked the ground, planted trees and shrubs. Together with Paola I have sown vegetables, herbs and flowers on our nursery and fishery projects and have been loving every minute of it. Tired of the physical work I sleep and mostly without nightmares; this was quite rare in the years before.
But then one day last week I received an invitation from the AVAAZ organisation to start my own petition through their network. I have been a member of AVAAZ for quite some time, for more inforation on their work please check their website: www.avaaz.org
And without a second of thought I wrote up the petition, posted it on my Facebook page and went out to start my work for the day thinking I should post it through my mailing lists. And that I will take care of this sunday, my day off…
In the meantime my dear friend Sue picked it up and started to publish and mail it and things started to move.
Survivors Voice Europe is all about connections and these connections are very powerful and cover the globe. It includes organisations we support, connections through our personal contacts and, even more importantly, lots of anonymous visitors of our website. We don't know who they are or why they visit our website, but we know that lot's of them are persons looking for support or healing. Our network connects thousands of people, so let's set that network to work!
A call for action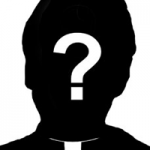 Take a minute, contemplate the above, read the text of the petition and if you feel that there is justice to be done: sign the petition! Connect with all the others who think that the vatican should not get away with the thousands and thousands of crimes they knowingly covered up.
Sign the petition and press your national government to start an independent investigation into the abuse of children in your country. We thank you for your support and assure you that this is one of the most healing things for survivors: that justice is being done. That others don't just standby, but take action for them, with them…
This will help them to feel part again of our society, it will give them the courage to speak up, will reestablish their confidence in their fellow human beings. It may even save lives !!!