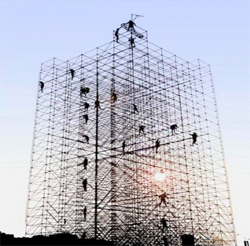 We have identified a number of projects through which we hope to realise our vision, our goals.
All of these are crucial either for the process to build awareness around clergy child abuse or understanding of the situation of survivors, or to really make a difference to the lives of survivors.
We are a charitable organisation, rely entirely on our own resources or gifts from compassionate others, but at the same time we don't want to be begging. We don't want people to feel sorry for us: we have survived, we are still here and are proud of the human beings we became in spite of the horrors of our childhood. So we will have to convince you and deliver what we promise…
So…We hope that when reading through the attached project proposals you will start to feel as strong as we do about these activities and whether you do decide to support these initiatives or not: we thank you from all our heart for taking the time to get to know us.
You can start a positive chain of events reaching far beyond your imagination!
Our current projects:
– Out of the shadows – photographic memorial from Italian photographer/journalist Silvia Amodio
– International Book Translations – translations of relevant Italian publications to English, Spanish
– The Island – an annual retreat for Survivors
– The Survivors Voice Travel Fund – to support Survivors to join us at our events
Projects in preparation:
– Project Learn – offering education possibilities to Survivors to make up for lost opportunities
– International Research Project – international cooperation on the long term effects of childhood sexual abuse
– Survivors Voice TV – internet TV channel to connect with Survivors worldwide
Maybe you also have ideas, projects that will make a difference, activities that will brighten up the lives of Survivors? Share them with us, write us a message and we will come back to you.
Thank you for your attention!
Sue Cox & Ton Leerschool